Discover more from Check your Pulse
A tech and startups newsletter designed to make you feel human.
Over 13,000 subscribers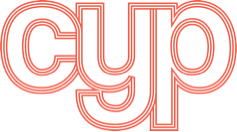 Hi, I'm Sari Azout and this is the the 43rd edition of Check your Pulse, a tech and startups newsletter designed to make you feel human. I try to make this one of the best emails you get each week. If you're enjoying it and know someone who'd like this sort of thing in their inbox, they can sign up here.
Happy Friday, friends.
Here's two interesting charts I've been thinking about: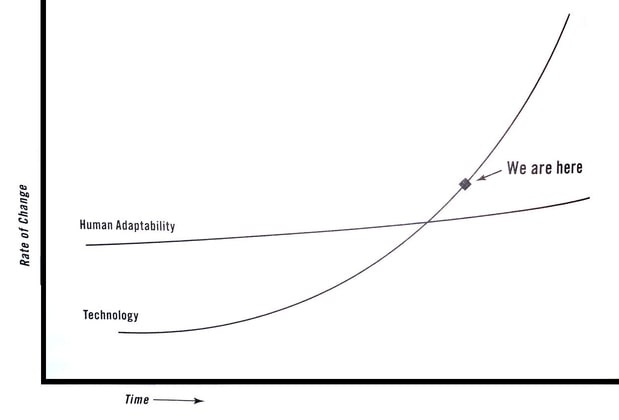 Our ability to adapt to technology has not kept up with the pace with which we are creating new technologies (graph 1). This abundance has moved the Internet up the funnel from value to expertise. We are hungry for experts, for recommendations, for sense makers and curators (graph 2).
The CVS aisle was unbundled, paving the way for hundreds of startups that started out with a simple mission: to reduce the burden of choice. The problem is these brands ultimately faced the same dilemma: as long as the number of buyers of these products increased, so did supply, and so the landscape has become as crowded as CVS. There are over 70 mattress companies selling "the only mattress you'll ever need". To make things worse, we now have a cool brand for toothbrushes, another for toothpaste, and another for floss, with the added friction of having to transact across multiple sites.
This phenomenon is not unique to retail.
We can work from anywhere now, which means the boundaries between work and life have blurred, and we're losing the ability to fully shut off.
We can meet an infinite number of people online, but we lack the digital spaces that are conducive to vulnerability and deep relationships. (A good litmus test for this is - how many of the relationships you've made online will show up at your funeral?)
No matter how much time I spend catching up on all the interesting links in my inbox, the Internet generates content way faster than I am able to consume it.
We only have twenty-four hours in a day, and technology can't change that. Without tools to help us navigate this abundance, we will continue to accumulate mental and behavioral debt.
So what does the overwhelmed consumer need? I see three things:
Tools that give us psychological freedom: We have to learn to live in healthy ways with our freedom and abundance instead of obsessively checking our smartphones. This can come in the form of restrictions or controls on our blind consumptions (like Rescue Time and Flipd), companies that place our emotional well being first (think mood trackers), and those that prioritize healthy habits, like meditation and mindfulness apps. The Paper Phone is a fun digital wellbeing project. In this category, I'm also intrigued by Hey, the soon to launch email alternative by the team at Basecamp, and the recently announced The Browser Company. 

Trusted brands and Curators: No one can listen to every song, read every article or research every baby formula brand. A good curator will reduce the number of options you have to consider. Curated is a shopping site that pairs you with an expert, Tropic helps businesses find the right software for their needs and spares them of countless hours of research. Block Renovation helps with bathroom and kitchen remodels, curating fixtures and materials to reduce the burden of choice. News feeds were supposed to curate our information diets, but algorithms are great at giving you something you like and terrible at giving you something you love. Newsletters have resurfaced as an interesting alternative. If someone is doing the hard work of going through lots of sources and summing up the best of it for you, you can lean on that. But again, newsletters are facing the same dilemma. As the number of newsletter subscribers increase, so will the number of publishers, until email becomes as crowded as our social media feeds. As long as this cycle continues, there are opportunities for new creative business models.

New UIs that recognize the importance of context. These days, we get so much of our content in bite-sized, isolated bits — links in an email, tweets, Slack messages, blog posts. We consume information because it's in front of us, rather than because it's relevant for us. This continually present dynamic discourages reflection and thought. The future of content is about interfaces that can help us make sense of, process and synthesize ideas in depth. Roam is an interesting emerging player here, building what they call "a note-taking tool for networked thought". Their design leaves a lot to be desired, and the use case is single player, at least for now. Outside of Roam, this space is relatively untouched. The opportunity is there for people to reimagine the architecture of knowledge, not just horizontally, but for specific use cases, and importantly, in multi-player modes. Content feeds need to incorporate goal-orientation and move away from their never-ending-now orientation. Implicit here is the idea that information has become commoditized and what matters is its relational value.  (Side note: I have a side project in the works here!)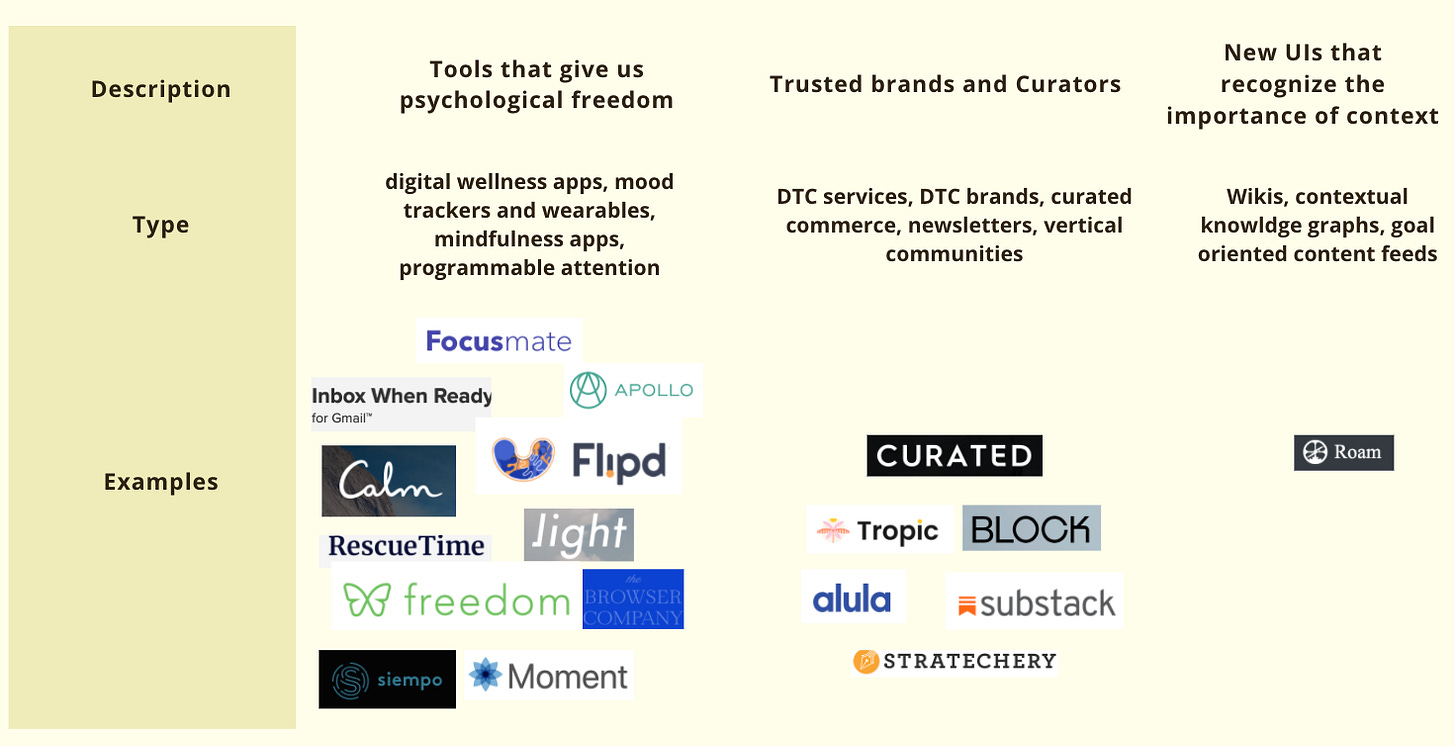 Every new technology goes through a phase of euphoria, followed by disillusion. The same is true of the Internet. As we step on the slope of enlightenment, we should ask ourselves - if we were to build the Internet from the ground up with an unwavering commitment to honor people's time and attention, what would we build?
This is me thinking in public. What am I missing? I'd love to hear your thoughts.
🙏🏼
Sari
(P.S. As a reminder, I'm donating 100% of classified ad revenue directly to families hurt by Covid-19. Click here to book an ad and scroll down to see this week's supporters - they're 👌🏽)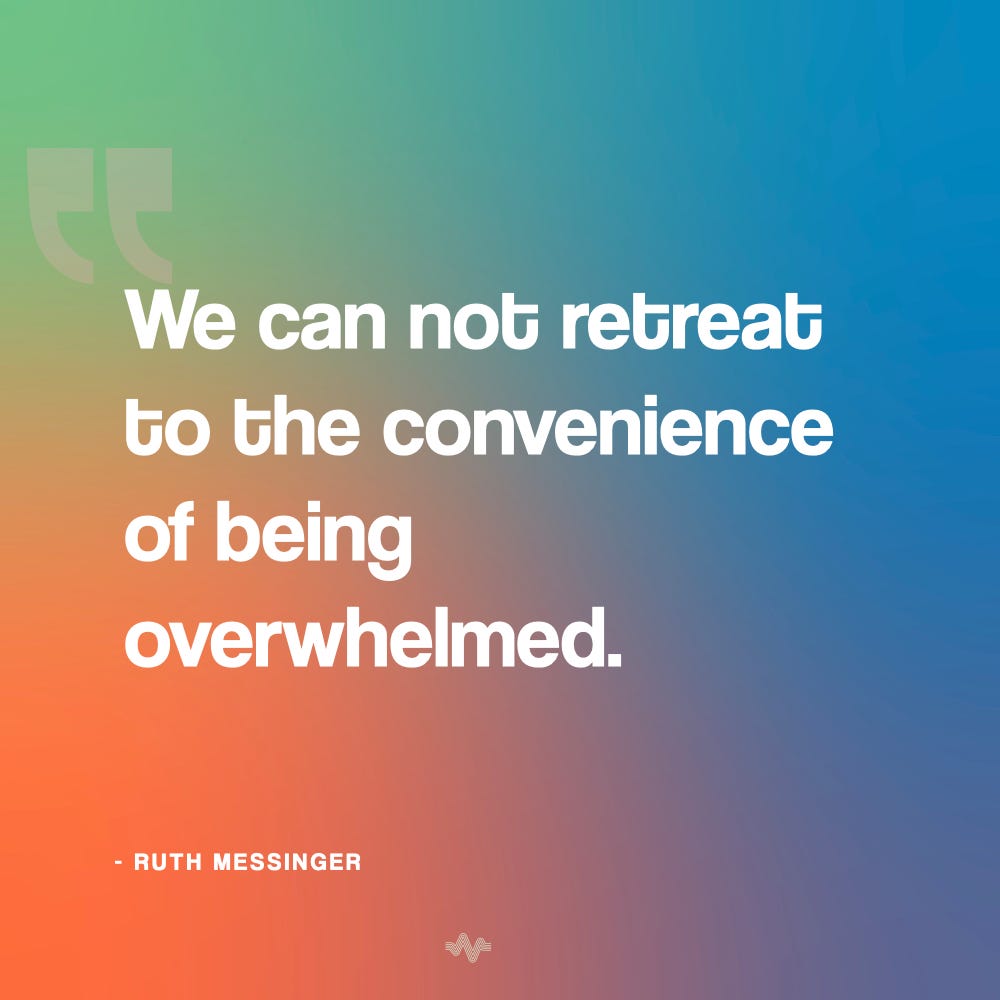 Creative Covid launches on my radar this week 👇🏽
Cent is a new creative income product, where creators and fans earn money together. 💭
Kevin Kelly (the co-founder of Wired) shared 68 Bits of Advice on his birthday and there is so much wisdom here. 💯
Learn how to learn from those you disagree with, or even offend you. See if you can find the truth in what they believe.

Don't be the best. Be the only.

You are what you do. Not what you say, not what you believe, not how you vote, but what you spend your time on.
A handy (and pretty) list of companies committed to packaging transparency and sustainability, made by Lumi. 📦
Revisiting this Farnam Street podcast interview with parenting expert Barbara Coloroso. I felt that bribes and threats, rewards and punishments, which by the way, have become an insidious part of our culture, really interfere with raising an ethical human being. I want a child who will stand up for values and against injustices when it costs them, not when they're getting rewarded for being good because it's all about getting caught. 👩‍👦‍👦
Derek Thompson argues that the pandemic will change American retail forever and is accelerating the big-business takeover of the economy (in the past month, chains have taken $3 out of every $4 spent eating out). If cities become less desirable in the next few years, they will also become cheaper to live in. In time, more affordable rents could attract more interesting people, ideas, and companies. This may be the cyclical legacy of the coronavirus: suffering, tragedy, and then rebirth. 🏢
A report by a group of indie anti-consultants with unexpected provocations, ideas, and action frameworks to navigate the Covid-19 crisis. 🧠
Sister is reimagining what business would look like if it were built on feminine principles. 👇🏾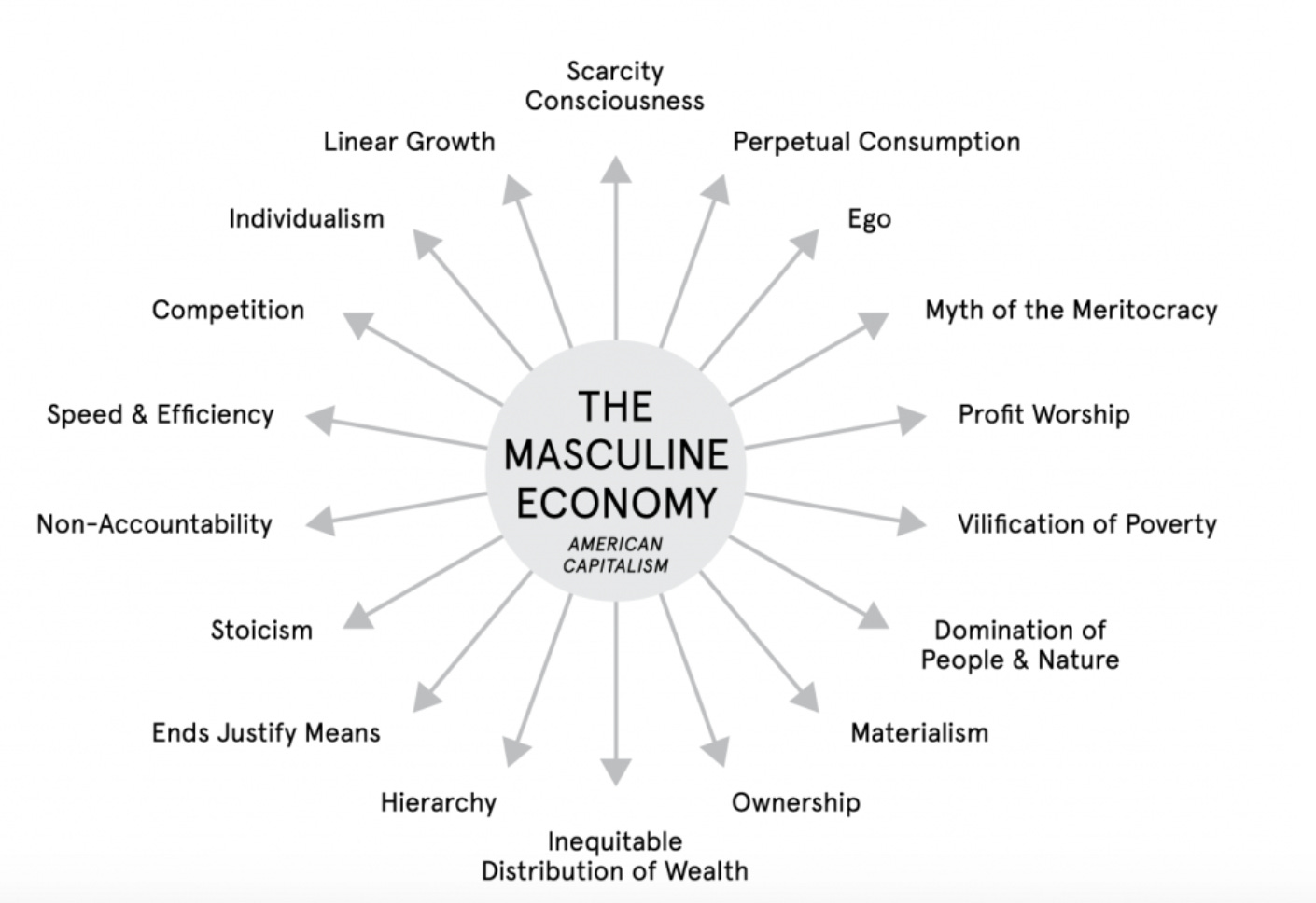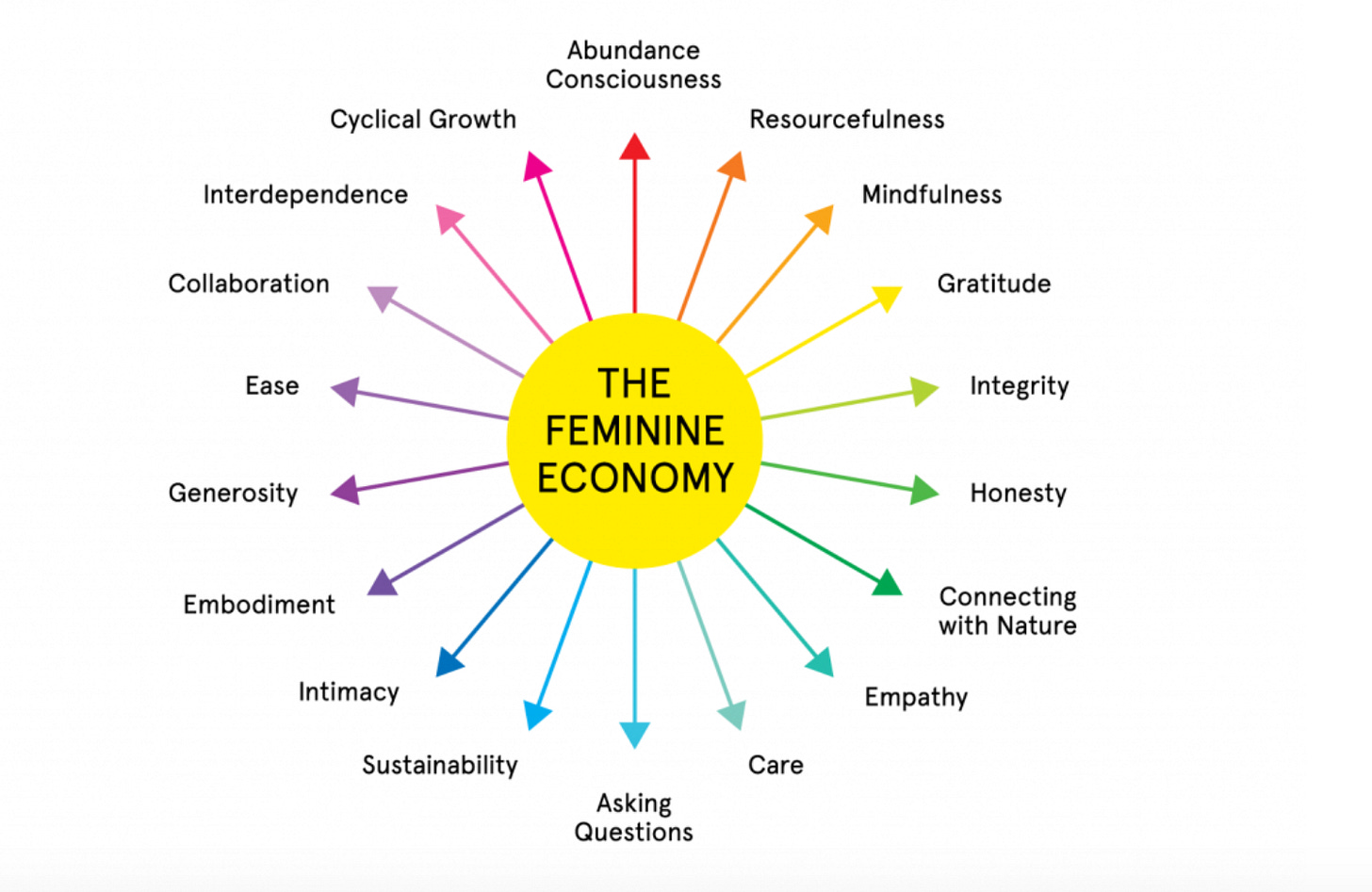 Bryce Roberts on how profitability is more achievable than a Series A round. 💎
What's missing from Zoom reminds us what it means to be human. ⚡
There's Zoom fatigue, and then there's the Zoom Bachelorette raising 40k in one hour (a good read on the future of celebrity, media, and entertainment) 📹💍
Shopify launched Shops and a lot of people shared their "take" - Nathan Baschez thinks Shopify got the problem right and the solution wrong and Dan Frommer thinks it's all uninspiring. As for me? I'm wrangling two pre-schoolers and haven't had a chance to check out the app yet. 🛍️
A thoughtful take by Byrne Hobart on VC incentives An investment that's produced a 10x return and no media coverage is worse for one's career than a 2x return from a famous company. 📰

---

I'm donating all classified ad revenue to families hurt by the pandemic. Click 

here

 to book a classified ad - you're supporting a worthy cause while being seen by an audience of over 5,000 high-quality subscribers.
🛒58 Clicks: Set up, mange and grow your online store. We are Shopify Experts.
🍸*COMING SOON* Just in time for spritz season, GHIA is a new spirits-free aperitif made for sipping from sunset to sunrise. All botanicals, no added sugar + no booze = no hangover
🎁Need a meaningful gift? Fondfolio helps you collect answers to thoughtful questions and create a beautiful book for a friend. Free giftwrap, free shipping. Handmade in Toronto.
🍽️Mode Living offers stylish and easycare table linens, placemats and much more. Create your fine dining experience in the comfort of your home.
🤰🏽The Limitless Pregnancy is a new podcast by @theroospace about the intersection of health + wellness and pregnancy. Listen and enjoy, mamas!

If you're wondering who's behind this newsletter:
My name is Sari Azout. I am a design-thinker, strategist, and early stage startup investor at Level Ventures and Rokk3r. My mission is to bring more humanity and creativity to technology and business.
Want more?
Follow me on Twitter, Medium, and Instagram.
Know a founder i should meet?
Drop me a note at sari@level.vc
If you're enjoying this newsletter, I'd love it if you shared it with a friend or two. You can send them here to sign up.
And if you come across anything interesting this week, send it my way! I love finding new things to read through members of this newsletter.
Thanks for being here!